2017 Bar List
Estimated Arrival Times:
7:00pm <!Cigar City Cider & Mead - Half off cider pours and 20% off mead>
7:45pm <!Liquid - 50% off ALL drinks. Complimentary bar designated shot>
<!Reservoir Bar - $2 12Bars or Mr. Purple. $2 PBR/Rolling Rock/Miller High Life. $4 wells, Fireball & Jager.>
8:30pm <!Tequilas Taqueria & Tequila Bar (inside bar) - $5 Ciroc, $3 Finlandia & $3 Bud Light drafts.>
9:00pm <!Centro Cantina - $4 Drafts. $5 Tequila Shot Special. $6 Rum Punch.>
<!Mary's Pub - $3 Beach whiskey bonfire cinnamon shots. Quick shot stop.>
9:45pm <!The Brass Tap - Happy hour drinks. $5 flatbreads. $6 Buffalo or Spinach dip.>
10:15pm <!Green Iguana - Pint night keep the glass and get $5 refills on Bells Brewery craft beers. $5 Iggy secret shots. 15% off of all food not already discounted or featured.>
10:45pm <!Coyote Ugly - $2 draft Bud Light. $3 well drinks. $3 Bacardi Oakheart and Wild Turkey American Honey.>
11:30pm <!James Joyce Irish Pub - $4 any domestic draft (Yuengling, Bud Light, Coors Light, & Ultra) in 12Bars cup. 2-4-1 $5 fireball shots.>
12:15pm <!Double Decker - $4 Whiskey Apple shots. $3.5 Miller Lite. Buy 2 get 1 free Irish Car Bombs>
12:45am <!Bad Monkey - 3 Daughters Beach Blonde for $4, $3 Bud Light Draft, and $3 Holiday shot>
<!Other Bars/Restaurants that have provided us specials. Get some food before the crawl or stop along the way!> There are many bars and restaurants to visit that we have not contacted due to the group size but enjoy your time in Ybor! REMINDER: The streets of Ybor DO NOT allow open container so empty your cups before exiting each bar.

PLEASE DON'T DRINK and DRIVE!!!

<!
<!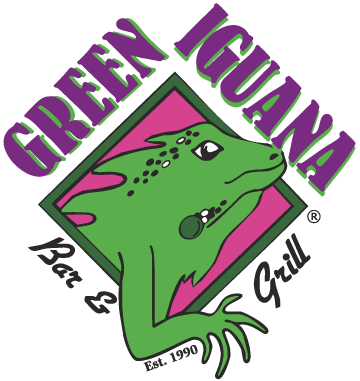 <!